Another high-profile innovation partner for CERN is ABB Motion, a technology leader in digitally enabled motor and drive solutions to support a low-carbon future for industry, infrastructure and transportation. The partnership has been launched to optimise the laboratory's cooling and ventilation infrastructure, with the aim of reducing energy consumption across the campus. Specifically, CERN's cooling and ventilation system will be equipped with smart sensors, which convert traditional motors, pumps, mounted bearings and gearing into smart, wirelessly connected devices. These devices will collect data that will be used to develop "digital twins" of selected cooling and ventilation units, allowing for the creation of energy-saving scenarios. Longer term, the plan is to disseminate the project learning publicly, so that industry and large-scale research facilities can apply best practice on energy-efficiency.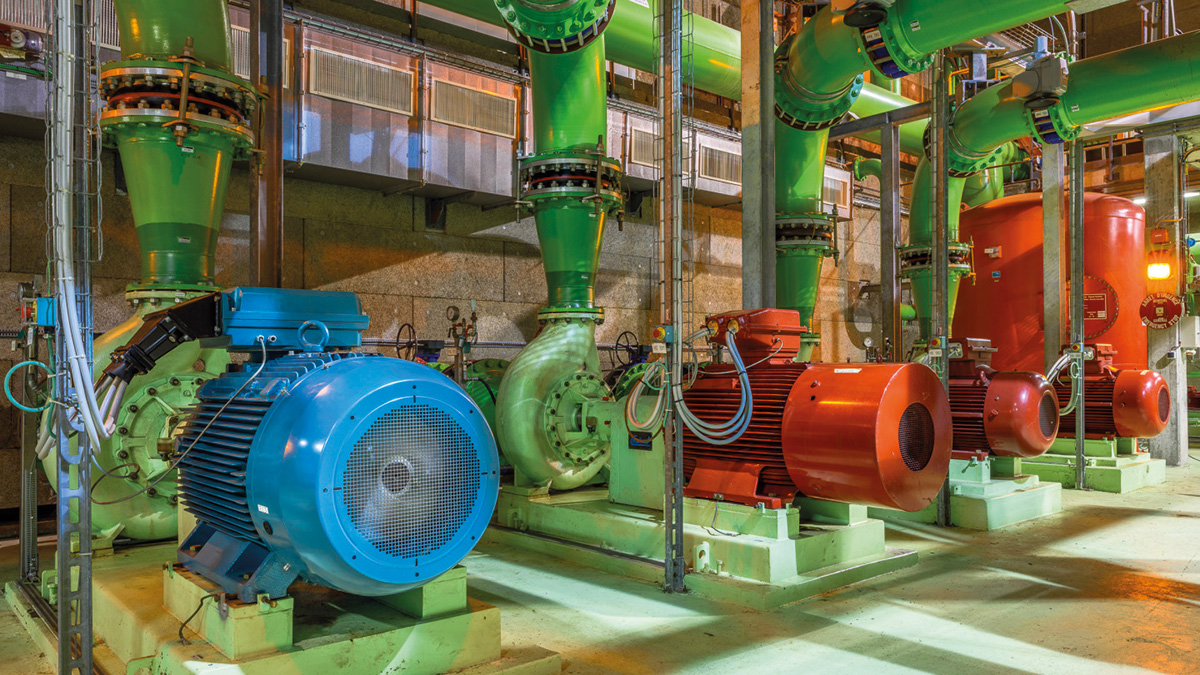 ---
Intellectual property: getting creative  
A curated portfolio of intellectual property (IP) policies provides the framework for transferring CERN's applied R&D and technology know-how to industry and institutional partners. Democratisation is the driver here, whatever the use-case. Many of the organisation's projects, for example, are available via CERN's Open Hardware Repository under the CERN Open Hardware Licence, offering a large user community the chance to transform prototype products and services into tangible commercial opportunities. CERN also encourages the creation of new spin-offs – companies based, partially or wholly, on CERN technologies – and supports such ventures with a dedicated IP policy. Custom licensing opportunities are available for more established start-up businesses seeking to apply CERN technologies within an existing product development programme.
Innovation partnerships: a call to action 
The Knowledge Transfer team at CERN is exploring a range of innovation partnerships across applied disciplines as diverse as energy and environment, healthcare, quantum science, machine learning and AI, and aerospace engineering. The unifying theme: to translate CERN domain knowledge and enabling technologies into broader societal and economic impacts. Companies should visit CERN's Knowledge Transfer website (https://kt.cern/) to learn more about partnership opportunities, including R&D collaborations; technology licensing; services and consultancy; and starting up a new business based on CERN technology.  
IdeaSquare: networking young innovators
IdeaSquare is CERN's platform for early-stage collaborations between students, scientists, other CERN personnel and relevant organisations working across multiple disciplines. The initiative operates at what it calls the "fuzzy front end" of the R&D and innovation process and seeks to "trigger transformations in the way we think about societal challenges and…identify solutions that will have a real impact on people's lives". In this way, IdeaSquare ties science innovation at CERN to the UN's Sustainable Development Goals, engaging young innovators in the CERN Entrepreneurship Student Programme (CESP), for example, or Challenge-Based Innovation (CBI). Other activities include selected EU R&D projects; prototyping and innovation workshops; as well as international educational programmes. Prospective partners should visit https://ideasquare.cern and https://kt.cern/cesp for more information about the latest opportunities. 
Further reading
P Castelnovo et al. 2018 The economic impact of technological procurement for large-scale research infrastructures: evidence from the Large Hadron Collider at CERN Research Policy 47 1853 (link).