Fall Innosuisse Business Concept Training is Open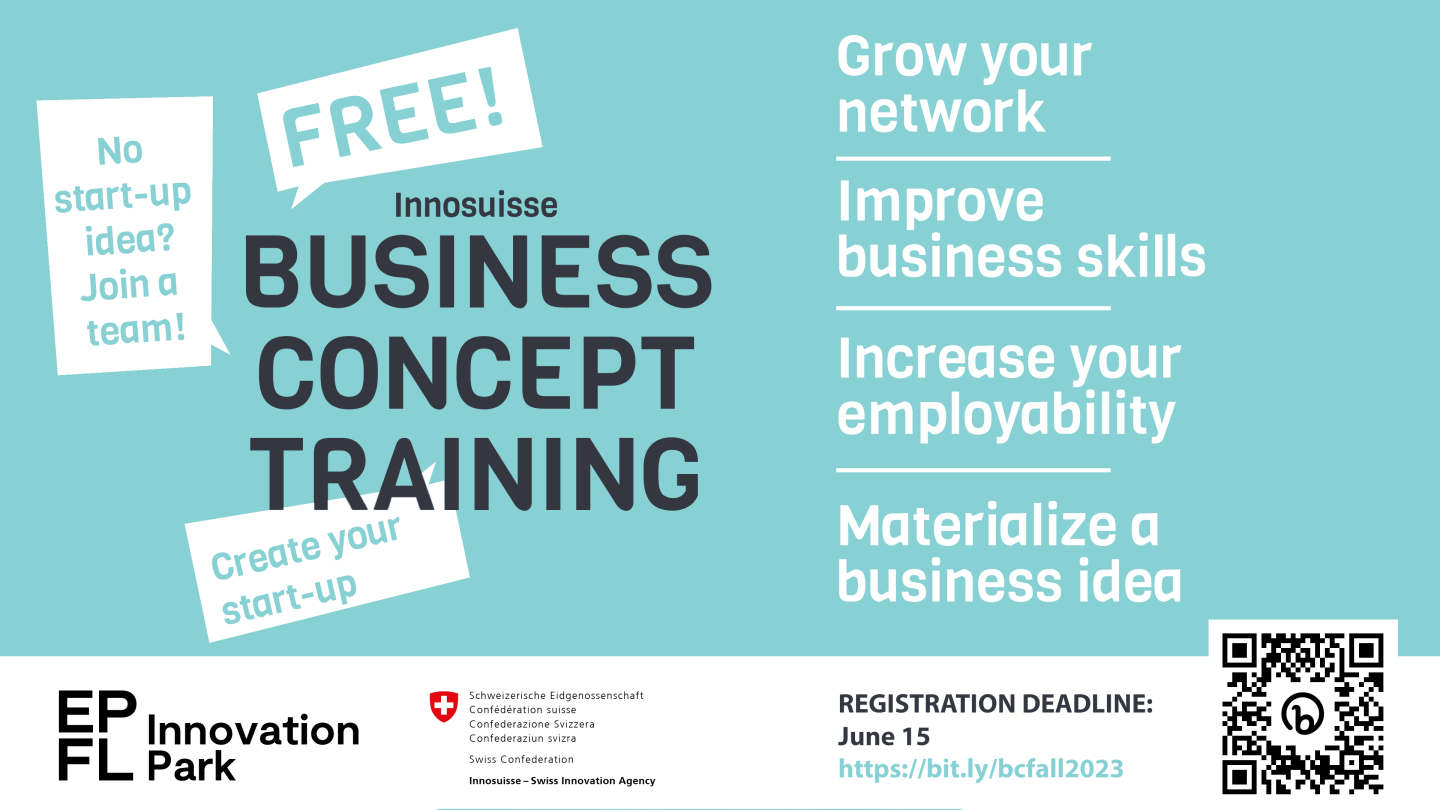 Are you looking to opportunities to bring your idea to the market and create impact? Are you inspired to embrace the exhilarating career of creating or working for a start-up? In hands-on Business Concept training powered by Swiss Innovation Agency, you will be pushed to go out of your comfort zone, to learn how to shape an idea into real business and get connected to our vast community of entrepreneurs, trainers, coaches and mentors.

Join our free evening classes end of September  across Western Switzerland: in Lausanne, Geneva, Yverdon, Fribourg and Sion. 
More information on our website: www.science2market.ch 
See what participants say about our program: https://www.science2market.ch/testimonials
Apply here until June 15: https://bit.ly/bcfall2023
Apply here