CERN medical applications partnership: The Geneva Health Forum is opening its call for contributions for its 2022 conference!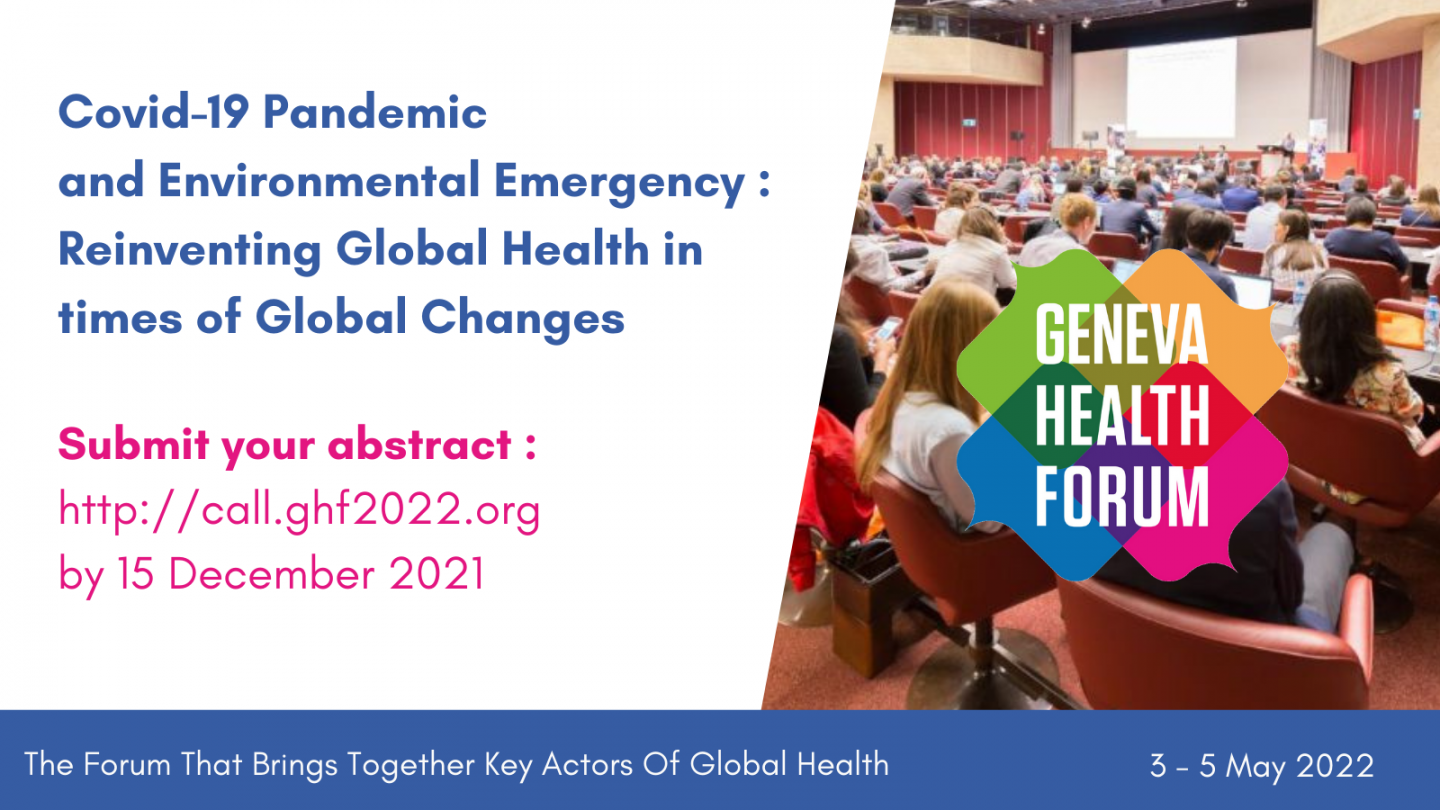 The Geneva Health Forum (GHF) next conference will take place from 3rd to 5th May 2022 under the theme "Covid-19 Pandemic and Environmental Emergency: Reinventing Global Health in times of Global Changes". GHF participants will discuss the enormous challenges that are linked to the intertwinement of human health with environmental and animal health. From learning about new approaches to engaging a dialogue among different sectors, the GHF will foster and bring to light innovative solutions and initiatives.
In the spirit of mobilizing the global health community around this crucial issue, we invite you to contribute through an oral presentation, a scientific poster or an innovation.
More information and contribution form: http://call.ghf2022.org
Important information
You can submit your proposals by 15 December 2021
You are welcome to submit your proposals in English or French
Travel grants are available for selected presenters coming from LMICs (limited number)
Last but not least, we are excited to announce that thanks to the last successful online edition, the Geneva Health Forum 2022 will be held for the first time as a hybrid event, enabling more participants from the field to take part in the discussions.  
We are looking forward to receiving your insightful contributions.
For more information on the 2022 thematic: https://site.ghf2022.org/thematic-2022/
More information and contribution form