Inspiring the next generation of technical entrepreneurs
The third edition of the CERN Entrepreneurship Student Programme, organised by CERN's Knowledge Transfer group, comes to a successful end.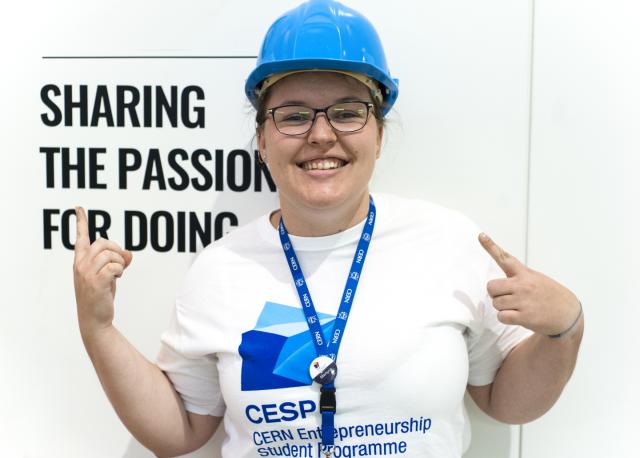 Throwback picture to CESP 2018
On 19 November 2020 the third edition of the CERN Entrepreneurship Student Programme, organised by CERN's Knowledge Transfer group, came to an end. After five weeks of online workshops, mentoring and teamwork, the participants presented their concepts for new ventures using machine learning in their products. These  targeted the market needs for different audiences like lawyers, musicians and caregivers.
The goal of CESP is to train the next generation of entrepreneurs, contributing to the bigger goal of CERN's Knowledge Transfer (KT) group which is to maximise the impact of CERN expertise on society. Using science and technology to develop new products and services solving big challenges in society is an outermost need - making technology entrepreneurship one of the fundamental skills for the younger generation. By virtually bringing together students from different countries, cultures and backgrounds, allowing them to connect with CERN experts, knowledge transfer professionals, and CERN alumni entrepreneurs, the programme seeks to provide young, aspiring entrepreneurs with the skill sets and network to drive change in society. The programme is supported by the CERN & Society Foundation, established to enhance CERN's beneficial footprint on society.
"I applied to CESP because the chance to work on something that matters to me with worldwide experts is invaluable." - CESP 2020 participant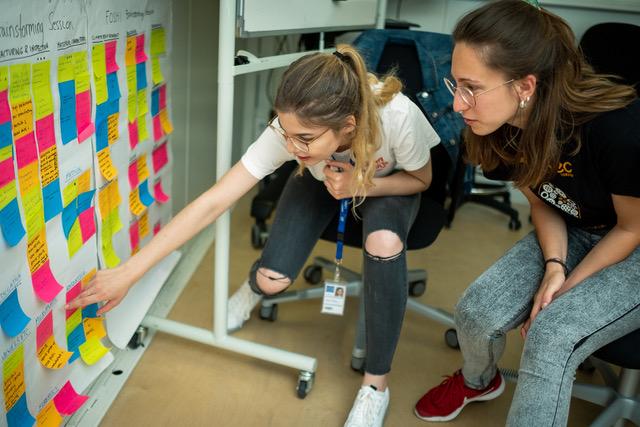 Students engaged in sessions from CESP 2019
Based on the learnings from the two previous editions, CERN KT's entrepreneurship team chose a different format for this year's programme - targeting teams and individuals with existing ideas for start-ups using machine learning. Throughout the 5 weeks,  CERN experts coached the participants  on how to develop their products as well as provided individual mentoring on the business aspects of their start-ups. In addition, the students got introduced to a network of mentors, experts, CERN alumni entrepreneurs and other start-up founders, who have all generously given their time. Getting access to this network can truly make a difference in the journey of these aspiring founders.
"The creation of a startup is a chaotic process. We are happy to take a step back from our technical work and follow a guided process with experienced people to rethink our business case and push ourselves to gather more feedback." - CESP 2020 participant
This year's cohort is now ready to face even bigger challenges in real-life entrepreneurship, and hopefully the experiences and network from CESP will help them in their next adventures.
In 2020, CESP was made possible thanks to the generous support from the Arconic Foundation. Previous editions were supported by the entrepreneur William Hurley, also known as 'whurley'.  Due to the COVID pandemic, this year's edition was delivered completely online.The highly competitive and popular programme will be arranged again in 2021. The CERN & Society Foundation is looking for additional donors to expand the programme. Applications for next year's edition will open early 2021.