CERN Featured in 2018 State of European Tech Report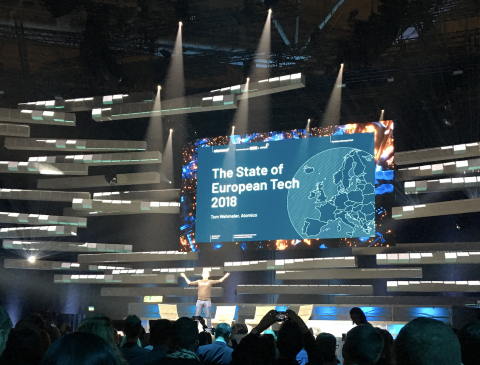 The State of European Tech gives an in depth analysis of the European tech ecosystem. This year's report was launched at SLUSH in December 2018 in Helsinki, an event bringing together over 20'000 entrepreneurs, investors, and students. For the first time, CERN was a data-partner of the report, providing insight into how fundamental research institutes act as key drivers for innovation, through their contribution to both technological and human capital. 
"The openness and the sharing of information is something, I presume, tech companies will have to do more of in the future and hopefully they can learn from CERN in that regard," said Giovanni Anelli, Head of CERN Knowledge Transfer and contributor to the 2018 report. Find out more of the report at 2018.stateofeuropeantech.com and #SoET.
"The openness and the sharing of information is something, I presume, tech companies will have to do more of in the future and hopefully they can learn from CERN in that regard," said Giovanni Anelli, Head of CERN Knowledge Transfer