Business Incubation Centres of CERN Technology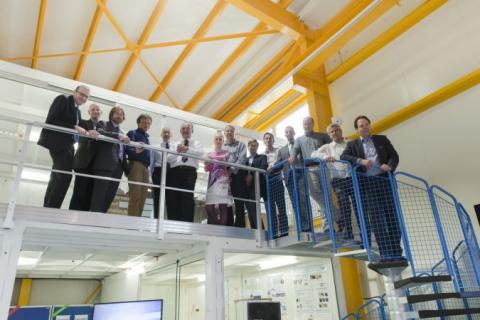 Monday the 18th and Tuesday the 19th of May, marks two important developments for CERN in terms of supporting the creation of businesses using CERN technologies.
On Monday, InnoGEX, the sixth business incubation centre (BIC) of CERN technologies was launched. Located in the Saint-Genis Pouilly Technoparc, just a few hundred meters from the CERN site, the incubator will offer entrepreneurs advice, administrative and financial support and premises. The incubator is open to projects based on CERN technologies, following approval by the partners. To get started, register on the new InnoGEX website. The board will meet for the first time on 25 June 2015 to select the incubator's first projects.
The day after, Tuesday the 19th of May, representatives from all the BICs of CERN technology were gathered under the same roof for the first time. The aim of the BIC meeting was for the delegates to share experiences and information amongst each other, but also for the KT group to get input on the wishes and needs of the incubators. In addition to the recently established BIC in France, the network of BICs now include the UK, the Netherlands, Norway, Greece and Austria.
"For a long time, the transfer of CERN's technologies was done exclusively through licences granted to existing companies," explains Giovanni Anelli, Knowledge Transfer Group Leader. "We wanted to develop a new form of technology transfer by encouraging the creation of businesses. That's the philosophy behind these incubators."
Do you have an idea for bringing a technology developed at CERN to market? Would you like to start your own business? Don't hesitate to contact one of the BICs or the Knowledge Transfer Group for more information on how we can support you in making it happen.