AIDA-2020's first 'Academia meets Industry': Medical Imaging & Image Processing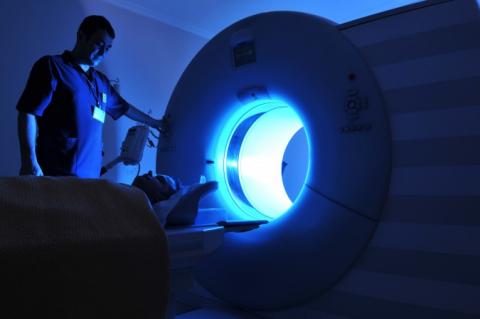 Bringing together the leading European research infrastructures in the field of detector development and testing, the AIDA-2020 project aims at pushing detector technologies beyond the state-of-the-art and offering well-equipped test beam and irradiation facilities for testing of detector systems.
At the start of April, the first 'Academia meets Industry' (AMI) event will be hosted by CNRS-LPNHE at Universite Pierre et Marie Curie in Paris, focusing on Medical Imaging and Image Processing. This will be a unique conference on the latest developments in all fields of medical imaging, image treatment and the technologies developed in the frame of the AIDA-2020 project, and will consist of technical talks by industry and academic partners, industrial exhibition for industrial partners and a Network Cocktail Reception. The event is highly targeted in terms of attendance, and around 80 participants are expected, with 10 companies represented.
If your company is interested in participating in the event and/or exhibit your latest projects and achievements feel free to contact the Organising Committee at AIDA-2020-AMI-2017@cern.ch or registrer directly here. 
The event will be hosted by LPNHE at Universite Pierre et Marie Curie in Paris from Monday 3rd of April until Tuesday 4th of April, 2017.
Read more about the beneficiaries, partner organisations and collaborating institutes here.