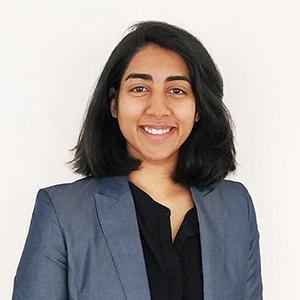 Priyanka joined the CERN Knowledge Transfer Group in October 2020 as Communication and Marketing Fellow. Her responsibilities span internal and external communications of the group and marketing strategies or execution.
Prior to CERN, she has held different positions across the field of science communication- collaborating with EURAXESS India or working as core team at Vikram Sarabhai Community Science Centre on government (India)  projects like Mobile Science Lab and Science Express, aimed at raising scientific awareness and public engagement with science. Thorough internships at institutions such as University College London-Quantum Science, Federation of European Microbiological Societies and KMDA (Royal Zoological Society of Antwerp), have given her wide comms experience and an international perspective. These involved building skills like content development, digital/social media campaigning, video production, graphic design and public engagement across various platforms. She was also the Co-Editor in Chief  managing Imperial College London's I,SCIENCE magazine (2019-20).
Priyanka has a Masters in Zoology from University of Delhi(2018),India and has graduated from Imperial College London with a MSc. in Science Communication(2020).